For The First Time, New Breakthrough Retailers System Reveals
How Retailers by Joining The Shoppers Discount Club they can Start generating 25% more customers in 1 month
Want To Start experience more sales, more appointments, more income into your Bricks and Mortar Business? Here's How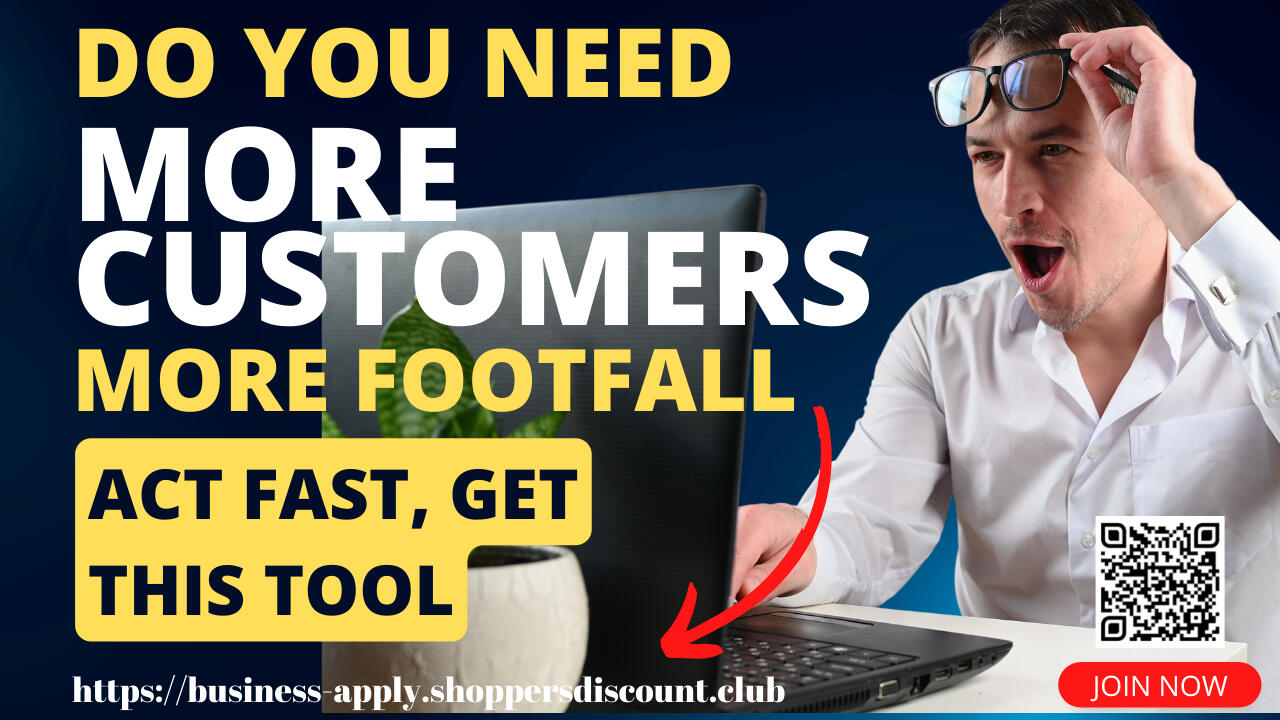 Retailers are starting to fight back with A I Chatbot and QR technology!
The Problem
Who would have thought that the rising cost of utilities bills would cause so much problems for retailers in more ways than one.Businesses all over the UK are reeling from the rising costs of utility bills, shrinking footfall in town centres and customers migrating to online shopping.I know you have been seeing lots of adverts on social media on how to get more customers with whooping monthly fees before they have even generated one new client.But lets face it, bricks and mortar businesses need to have a simple strategy on trading days and that is offering a deal to shoppers everyday when they walk past your business or you email or text your customer base.
Sam chuckled when she stated that
"They Laughed When I Said I'd Join The Shoppers Discount Club and start generating 25% more customers in 1 month by using a Chatbot, QR codes and other A.I technology because, believe me, I am the least Techie person on the planet -- But When I Start making more profit They Begged Me For the link"She Never Thought that by Joining The Shoppers Discount Club that Artificial intelligence could help her generate 25% more customers in 1 month – So we are Finally Sharing The Secret!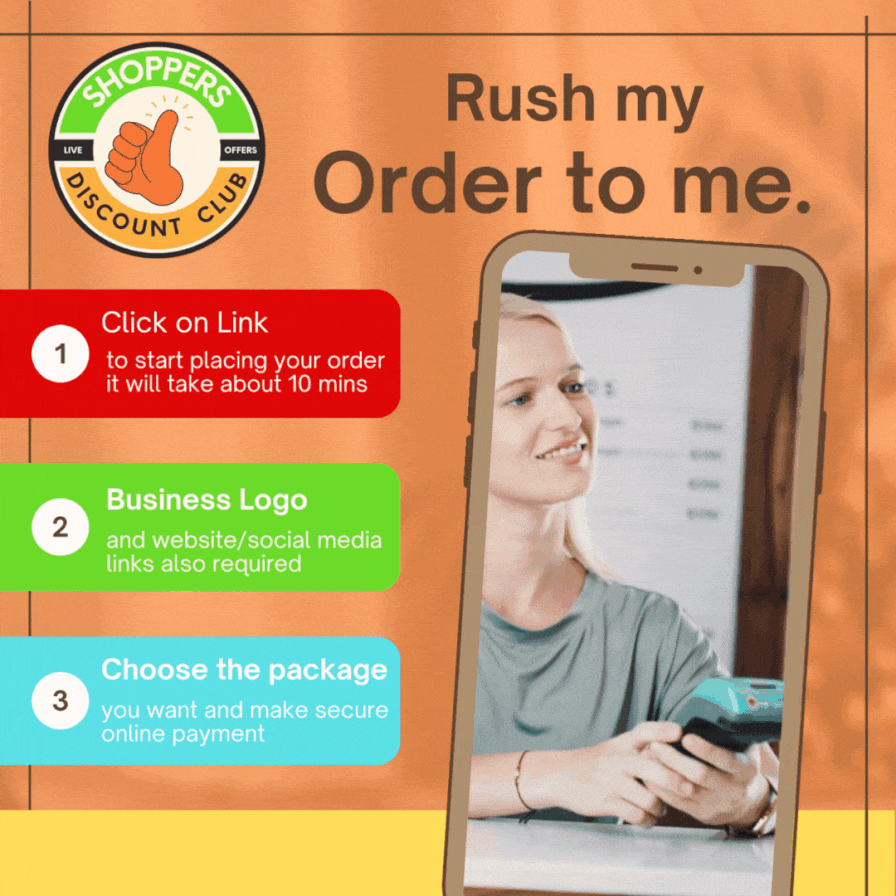 ---
Just Imagine Being Able To:
• Start offering Live Discounts, redeemable in real time to any shopper passing by your business in real time.• Presenting a deal for Students, Government workers, Pensioners, Traders, Residents and Visitors.• They only have to scan your Shoppers Discount QR code, apply and redeemed in store at the till by showing you their redeems voucher.• You don't have to spend more money on leaflets, ppc adverts or membership cards or print one day expensive adverts in newspapers.• You only pay one annual cost to promote your shoppers discounts all year round. No drawn out monthly costs and no commissions taken on each sale....And that's just for starters!
It might sound crazy! but customers buy immediately when they can claim an instant deal!
And Not Only That, But:• You can promote new products and services at source• You can revitalise products or services that are slow moving• Hundreds of shoppers have mobile phones and are use to QR codes• We guarantee that you will see an increase in sales in 30 days


If you respond now and purchase the standard or deluxe package, we will upgrade you to the next package at no extra cost for 12 months. That's a saving of over £70 and you get to change your offers 3 or 6 times throughout the year!
We guarantee that you will experience more students, residents, visitors, pensioners, traders and government workers coming into your business when you entice them with your special live discount deals.
---
Special bonus when you respond right now and Join either our Standard or Deluxe Package
BONUS #1
Upgrade You to the next Package at No Additional Cost
You will be upgraded to the next package which offers 3 or 6 changes per annum to your discount package offers. So you can do Valentines, Mother's day, Summer Sales, Festive offers for example throughout the year.
BONUS #2
Design a 15 seconds business introduction or advert video and upload it into your ChabotWe all know that videos can showcase, explain, excite a viewer into understanding more about your business, offers etc.
BONUS #3
Send you a Bespoke URL to use on your Social Media
We will send you your unique URL so you can email your client base with your offers, post your offer link on social media at no extra costs
---
Don't let the Recession or Online Businesses take out your Business! You've worked too hard to Get to this Point
The Quickest Way To Join The Shoppers Discount Club and start Generating 25% more Customers in 1 month and Start Experience more Sales, more income is to click our More Customers Link
We will rush you your A3 poster with your unique Shoppers Discount Club QR code so you can start enticing more customers into your business with live discounts

Its time to Start offering live discounts all year round for a one off annual fee
You must respond now to get instant upgrade. Limited time offer!